Glamping Tents in Tennessee
Nov 30, 2019
Properties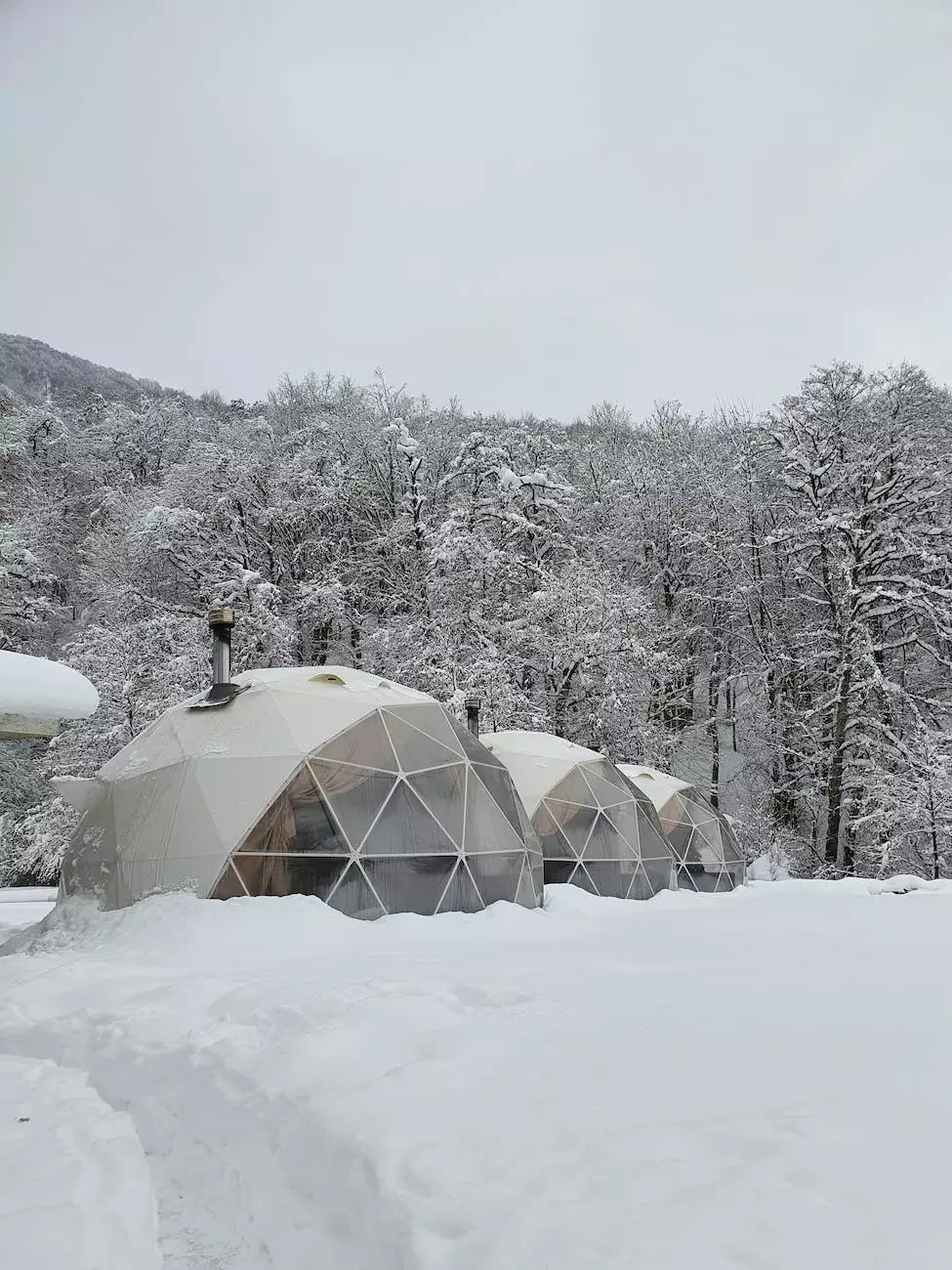 Immerse Yourself in Nature's Luxury
Welcome to Legacy Mountain Life Getaway, the ultimate destination for glamping tents in Tennessee. Experience the perfect blend of luxury and adventure as you escape the ordinary and embrace nature in its purest form.
A Unique Adventure Awaits
Our glamping tents offer a one-of-a-kind experience in the heart of Tennessee's breathtaking landscapes. Nestled amidst the rolling hills, surrounded by lush forests, and with stunning mountain views, you'll find a tranquil retreat away from the hustle and bustle of everyday life.
Luxury Accommodations
Indulge in the lap of luxury with our spacious and exquisitely designed glamping tents. Each tent is thoughtfully furnished with modern amenities to ensure your comfort and convenience. From plush beds and cozy seating areas to private bathrooms and mini kitchens, we have taken care of every detail to provide you with a truly remarkable retreat.
Unforgettable Experiences
Immerse yourself in a world of adventure and create unforgettable memories. Wake up to the sounds of nature, go hiking through scenic trails, or simply relax and unwind in the serenity of your own private patio. Whether you choose to explore the great outdoors or simply bask in the beauty of your surroundings, every moment at Legacy Mountain Life Getaway is designed to be extraordinary.
Activities for Everyone
At Legacy Mountain Life Getaway, we offer a wide range of activities to suit every interest and preference. From thrilling zip-lining adventures and ATV tours to peaceful fishing trips and scenic horseback riding, there's something for everyone to enjoy. Whether you're a thrill-seeker or a nature lover, our dedicated team will ensure that your experience exceeds expectations.
Explore the Surroundings
Discover the beauty of Tennessee beyond our glamping site. Take a short drive to the Great Smoky Mountains National Park, where you can hike through stunning mountain trails, witness breathtaking waterfalls, and experience the rich diversity of wildlife. Enjoy local cuisine, explore charming towns, and immerse yourself in the culture and heritage of the region.
Book Your Unforgettable Getaway
Ready to embark on an extraordinary glamping adventure? Book your stay at Legacy Mountain Life Getaway and immerse yourself in the beauty of Tennessee's nature while enjoying the comforts of contemporary luxury. Our friendly staff is ready to assist you in creating a memorable experience that will leave you longing to return.
Contact Us
Legacy Mountain Life Getaway, located at 123 Mountain View Rd, Tennessee
Email: [email protected] | Phone: 123-456-7890