Celebrate your Wedding Party in Tennessee Rustic Style!
Mar 30, 2019
Properties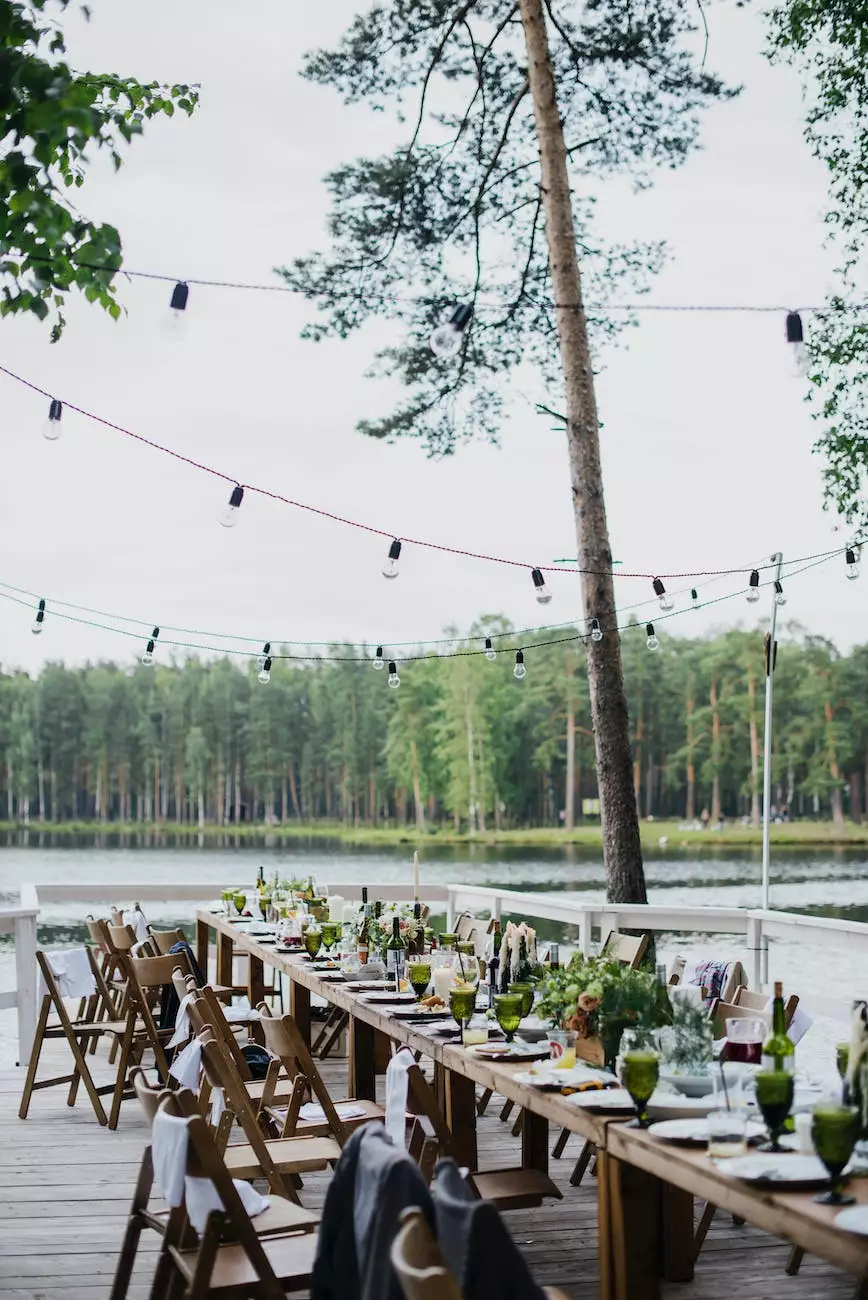 Congratulations on your upcoming wedding! If you're dreaming of a rustic and charming celebration, look no further than Legacy Mountain Life Getaway. Situated amidst the breathtaking mountains of Tennessee, our venue offers the perfect backdrop for your special day.
Why Choose Legacy Mountain Life Getaway?
At Legacy Mountain Life Getaway, we understand the importance of finding the perfect location for your wedding. Here's why our venue stands out:
Scenic Beauty
Surrounded by the natural beauty of the Tennessee mountains, our venue provides a stunning setting for your wedding. Imagine saying your vows against the backdrop of rolling hills and majestic trees. The picturesque views will ensure incredible wedding photos that you'll cherish for a lifetime.
Rustic Charm
Our venue exudes rustic charm with its log cabins, wooden accents, and cozy atmosphere. Whether you're planning an intimate gathering or a grand celebration, our rustic setting will create a warm and inviting ambiance. Experience the charm of Tennessee as you celebrate your special bond.
Versatile Spaces
Legacy Mountain Life Getaway offers a variety of indoor and outdoor spaces to accommodate your wedding vision. From our spacious event barn to our lush gardens, you'll have the freedom to design your dream celebration. Our experienced team will work closely with you to ensure every detail is taken care of.
Exceptional Amenities
We pride ourselves on providing exceptional amenities to make your wedding day unforgettable. Our venue offers comfortable accommodations for you and your guests, ensuring everyone can relax and enjoy the festivities. Additionally, we have on-site catering options, making it convenient to create a delicious menu that satisfies everyone's tastes.
Our Wedding Services
At Legacy Mountain Life Getaway, we offer comprehensive wedding services to make your planning process smooth and stress-free. Here's what we provide:
Experienced Wedding Planners
Our team of experienced wedding planners will guide you through every step of the planning process. From choosing the perfect decorations to coordinating with vendors, we'll ensure that no detail is overlooked. Sit back, relax, and let us bring your dream wedding to life.
Customizable Packages
We understand that every couple has unique preferences and budgets. That's why we offer customizable wedding packages that can be tailored to your specific needs. Whether you envision an intimate elopement or a large gathering, we have the package to suit your requirements.
Vendor Recommendations
With our extensive network of trusted vendors, we can provide recommendations for photographers, florists, musicians, and more. We work with professionals who are experienced in creating magical wedding experiences, ensuring that you'll have a team of experts dedicated to making your day perfect.
Additional Services
In addition to hosting your wedding ceremony and reception, we also offer additional services such as engagement photo shoots, bridal showers, and rehearsal dinners. Our goal is to provide a seamless experience from start to finish, so you can focus on creating lasting memories.
Start Planning with Legacy Mountain Life Getaway
Ready to begin your journey to a Tennessee rustic wedding? Contact Legacy Mountain Life Getaway today to schedule a consultation with our dedicated team. Let us help you create the wedding of your dreams in the heart of the mountains.
With our scenic beauty, rustic charm, versatile spaces, exceptional amenities, and comprehensive wedding services, Legacy Mountain Life Getaway is the ultimate destination for your Tennessee wedding. Start planning today and make your wedding day an unforgettable experience.