Cabin Rentals at Legacy Mountain Life Getaway
Jan 19, 2021
Properties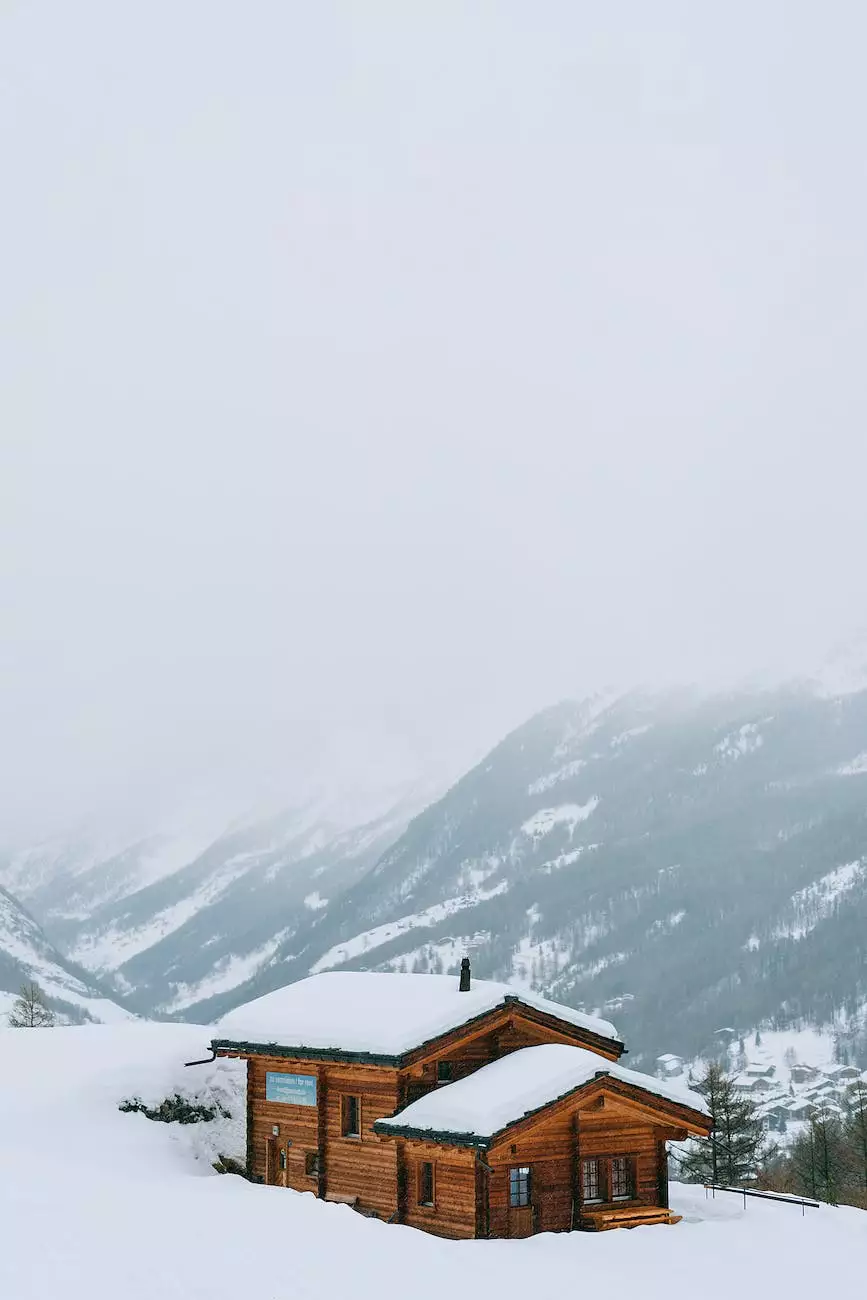 Explore Cozy and Luxurious Cabins
At Legacy Mountain Life Getaway, we offer an exquisite selection of cabin rentals that provide the perfect escape from the hustle and bustle of daily life. Each cabin is thoughtfully designed with comfort and relaxation in mind, ensuring a memorable stay for every guest.
Mountain Views like No Other
Prepare to be captivated by the breathtaking mountain views that surround our cabin rentals. Nestled in the heart of nature, you will be treated to stunning panoramas that showcase the beauty of the area. Whether you prefer the vibrant colors of spring, the lush greenery of summer, the fiery hues of autumn, or the serene snow-covered landscapes of winter, our cabins offer a front-row seat to nature's ever-changing spectacle.
Unparalleled Amenities and Comfort
Our cabin rentals are equipped with top-notch amenities that ensure a luxurious and comfortable stay for our guests. From fully equipped kitchens and cozy fireplaces to spacious living areas and private hot tubs, we have thought of every detail to enhance your mountain retreat experience.
Experience Outdoor Adventures
Embark on unforgettable outdoor adventures just steps away from your cabin. Legacy Mountain Life Getaway is surrounded by an abundance of natural wonders, including hiking trails, scenic viewpoints, and cascading waterfalls. Immerse yourself in the tranquility of nature as you explore the beauty of the Great Smoky Mountains.
Endless Activities for Every Season
No matter the time of year, Legacy Mountain Life Getaway offers a wide range of activities to suit every season. Experience exhilarating winter sports such as skiing and snowboarding, enjoy the vibrant colors of spring during scenic hikes, indulge in summer picnics by the river, or marvel at the fall foliage as you take a leisurely drive along the scenic routes. There is always something exciting to do during your stay.
Local Attractions and Entertainment
Adjacent to Legacy Mountain Life Getaway, you will find a treasure trove of local attractions and entertainment options. Visit the nearby charming mountain towns, explore unique boutiques, savor delicious local cuisine, or immerse yourself in the rich cultural heritage of the region. Our knowledgeable staff is always available to provide recommendations and ensure you make the most of your time here.
Book Your Dream Getaway Today
We invite you to book your dream getaway at Legacy Mountain Life Getaway and experience the ultimate mountain retreat. Our cabin rentals provide the perfect blend of comfort, luxury, and natural beauty. Escape the ordinary and immerse yourself in an unforgettable travel and tourism experience surrounded by the wonders of the Great Smoky Mountains.