The Vineyard - Legacy Mountain Life Getaway
Jul 15, 2019
Properties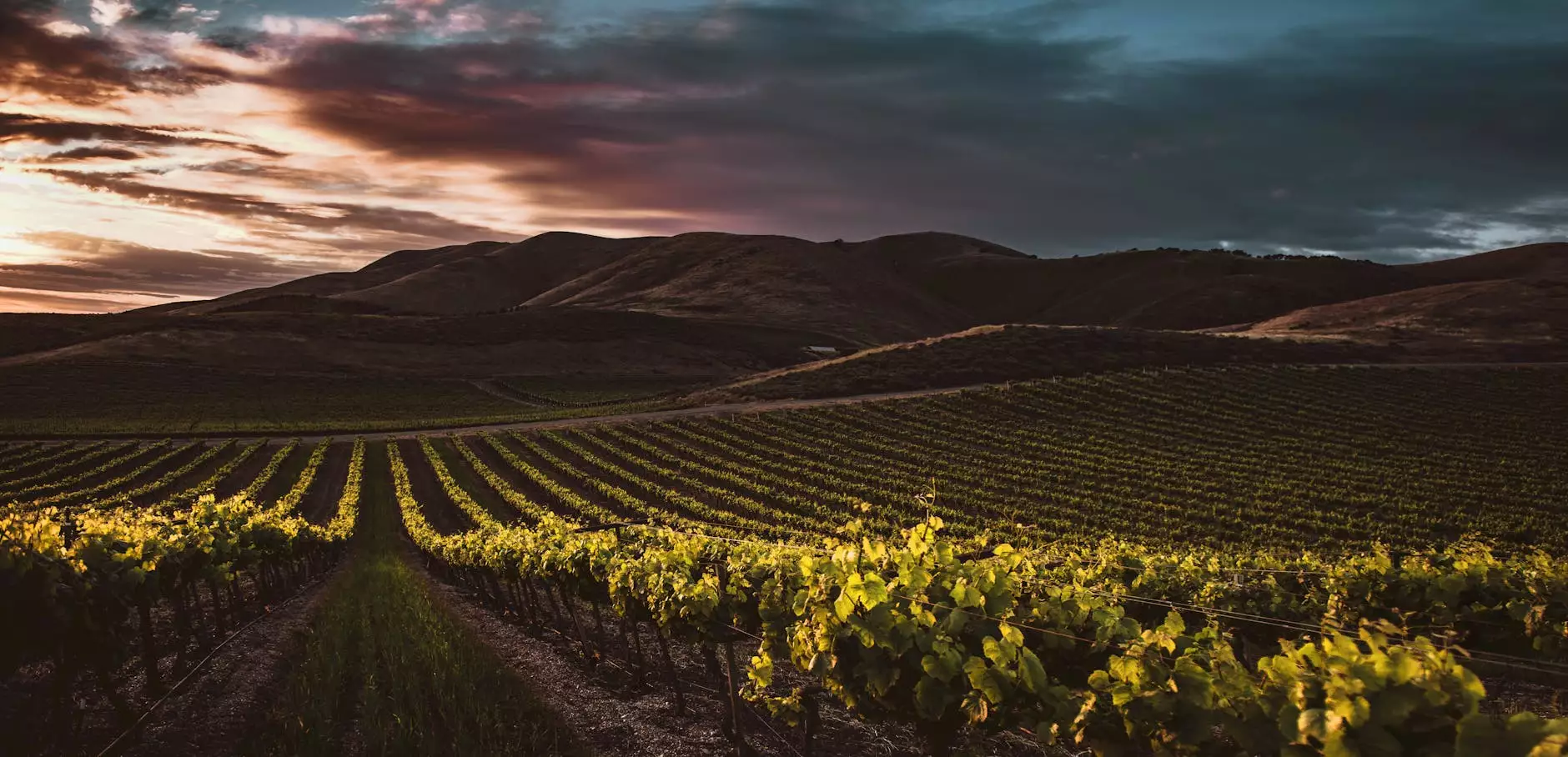 Experience the Allure of The Vineyard
Welcome to The Vineyard at Legacy Mountain Life Getaway, a captivating destination in the travel and tourism industry. Immerse yourself in the beauty of sprawling vineyards, indulge in exquisite wines, and make memories that will last a lifetime. Located amidst the breathtaking vistas of nature, our vineyard offers a unique and enchanting experience for all enthusiasts.
Unwind in the Serenity of Nature
Nestled in the heart of nature, The Vineyard provides an idyllic escape away from the hustle and bustle of city life. As you enter our property, you'll be greeted by the gentle rustling of leaves, the fragrance of the surrounding flora, and the soothing sounds of birds chirping. It is a haven where time slows down, allowing you to reconnect with nature, yourself, and your loved ones.
Stunning Vineyards and Scenic Landscapes
Our vineyard boasts sprawling landscapes adorned with rows of meticulously cultivated grapevines. As you stroll through the vineyard, you'll be captivated by the symphony of colors and textures that unfold before your eyes. The vibrant hues of green, purple, and golden grape clusters create a picturesque backdrop, perfect for capturing stunning photographs or creating unforgettable memories.
Discover the Art of Winemaking
At The Vineyard, we take immense pride in our winemaking traditions, blending age-old techniques with modern innovations. Our team of skilled viticulturists and oenologists meticulously craft each bottle of wine, ensuring a harmonious balance of flavors and aromas. From the first sip to the last drop, you'll savor the passion and dedication that goes into creating our award-winning wines.
Wine Tasting and Culinary Delights
No visit to The Vineyard is complete without indulging in our unparalleled wine tasting experience. Immerse your senses in a symphony of flavors as you sample our diverse range of wines, carefully paired with delectable culinary creations. Whether you're a wine connoisseur or simply curious about the art of wine appreciation, our wine tastings are designed to delight and educate.
Events and Celebrations
Looking for a unique venue to celebrate life's special moments? The Vineyard offers a captivating setting for weddings, anniversaries, corporate events, and more. Picture exchanging vows under a canopy of grapevines, toasting to the future amidst stunning landscapes, and creating memories that will be cherished forever. Our dedicated team will work closely with you to bring your vision to life and ensure a truly unforgettable event.
Explore the Surrounding Beauty
While at The Vineyard, take the opportunity to explore the surrounding natural wonders. Embark on a breathtaking hike to witness panoramic views of the mountains, breathe in the crisp mountain air, and immerse yourself in the tranquility of the great outdoors. Alternatively, indulge in outdoor activities such as horseback riding, mountain biking, or simply savoring a picnic amidst the beauty of your surroundings.
Book Your Stay at Legacy Mountain Life Getaway
The Vineyard is just one of the many enchanting experiences awaiting you at Legacy Mountain Life Getaway. Uncover a collection of meticulously designed accommodation options that blend modern comfort with rustic charm. Each lodge and cabin offers unparalleled privacy, stunning views, and exclusive amenities, ensuring an unforgettable stay in the heart of nature.
Plan your visit to The Vineyard today and create memories that will last a lifetime. Book your stay at Legacy Mountain Life Getaway and discover the perfect combination of natural beauty, world-class wines, and unparalleled experiences.