Welcome to 117 Hickory Tr. #1 (PET FRIENDLY!) - Legacy Mountain Life Getaway
Feb 3, 2023
Properties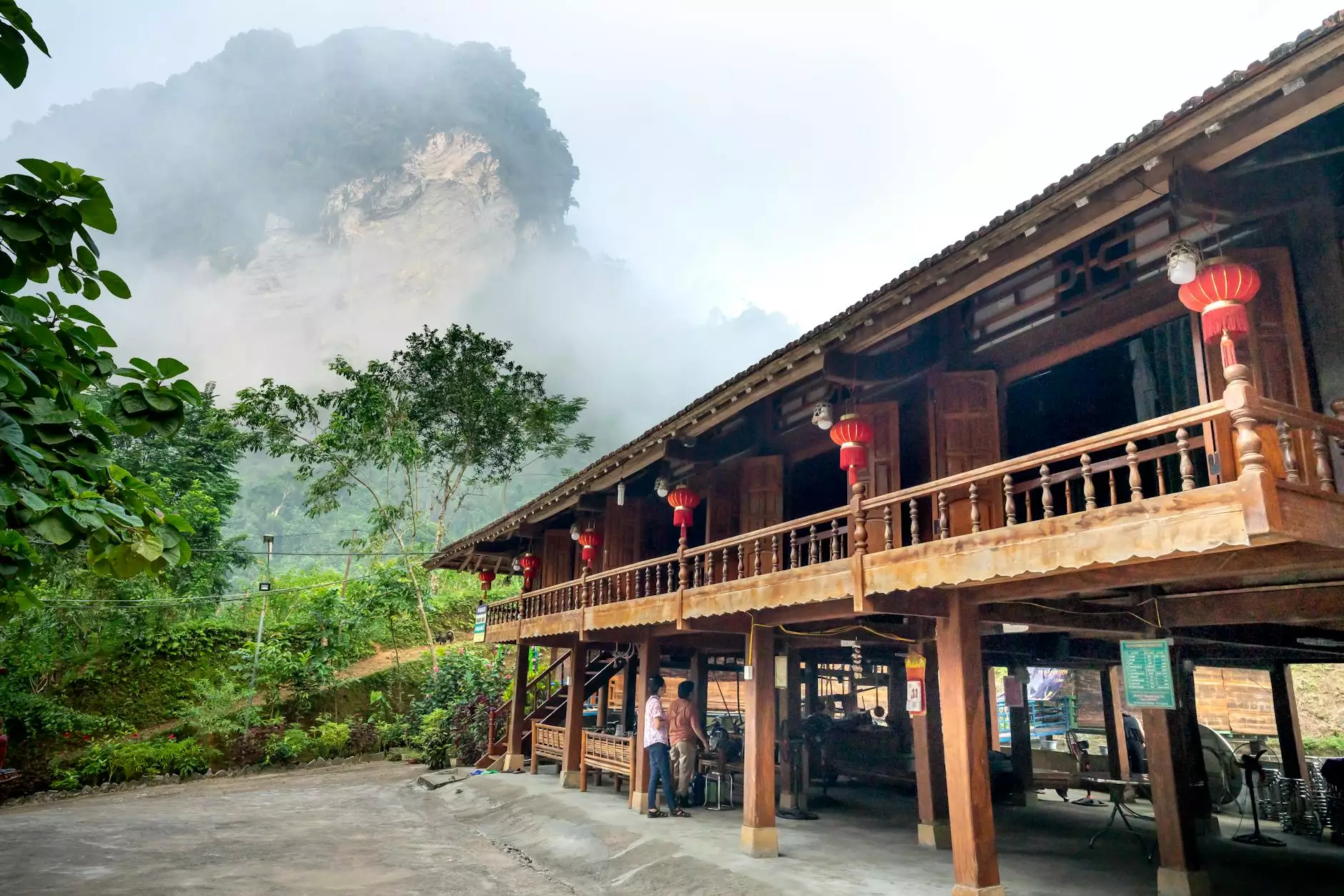 Experience a Memorable Stay in the Great Smoky Mountains
Looking for a perfect getaway in the heart of the Great Smoky Mountains? Look no further than 117 Hickory Tr. #1 at Legacy Mountain Life Getaway. Our pet-friendly cabin offers a unique and unforgettable vacation experience for travelers of all kinds.
Breathtaking Views
Prepare to be amazed by the awe-inspiring views that await you at our cabin. Nestled among the mountains, you'll enjoy panoramic vistas of the surrounding natural beauty. Picture yourself waking up to a stunning sunrise, or relaxing on the porch while taking in a breathtaking sunset. These views offer tranquility and a sense of peace that you won't find elsewhere.
Luxurious Amenities
Our cabin is designed with your comfort and luxury in mind. From the moment you step inside, you'll be greeted by a warm and inviting atmosphere. The interior is tastefully decorated with high-end furnishings and modern amenities that enhance your stay. Cozy up by the fireplace, unwind in the hot tub, or enjoy a movie night in the spacious living area. We prioritize your relaxation and make sure every detail is taken care of.
Unparalleled Pet-Friendly Experience
We understand that your furry friends are part of the family, and we welcome them with open arms. Unlike many vacation rentals, our cabin is pet-friendly, allowing you to create lasting memories with your beloved pets. Explore the nearby trails, go on adventures together, and let your pets revel in the wonders of nature. We provide pet-friendly amenities and ensure a clean and comfortable environment for both you and your four-legged companions.
Discover Endless Outdoor Activities
The Great Smoky Mountains offer a wealth of outdoor adventures for every taste. As our cabin is located in close proximity to the national park, you'll have easy access to an array of activities and attractions.
Hiking and Nature Trails
Put on your hiking boots and explore the picturesque hiking trails that wind through the mountains. Whether you're a beginner or an experienced hiker, there are trails suitable for all skill levels. Encounter stunning waterfalls, spot wildlife along the way, and immerse yourself in the natural wonders of the region.
Scenic Drives
For those who prefer to admire nature from the comfort of their car, the scenic drives in the area will not disappoint. Experience the beauty of the Smoky Mountains by taking a leisurely drive on the iconic Blue Ridge Parkway or the Foothills Parkway. Each bend in the road unveils breathtaking vistas, making for an unforgettable journey.
Adventure & Thrills
If you're seeking an adrenaline rush, there are plenty of thrilling activities to choose from. Try your hand at whitewater rafting on the Pigeon River, go ziplining through the canopy, or embark on an off-road ATV tour. The possibilities for adventure are endless, and our cabin provides the perfect basecamp for your action-packed excursions.
Book Your Stay at 117 Hickory Tr. #1 (PET FRIENDLY!)
At Legacy Mountain Life Getaway, we strive to provide the ultimate vacation experience. With our exceptional cabin, stunning views, luxurious amenities, and pet-friendly environment, we create a haven where relaxation and adventure meet. Book your stay today and embark on a journey to the Great Smoky Mountains that you'll cherish forever.
Contact Us
Legacy Mountain Life Getaway
Address: 117 Hickory Tr. #1, Great Smoky Mountains, TN
Phone: 123-456-7890
Email: [email protected]