Winkler Oaks - Legacy Mountain Life Getaway
Jun 5, 2020
Properties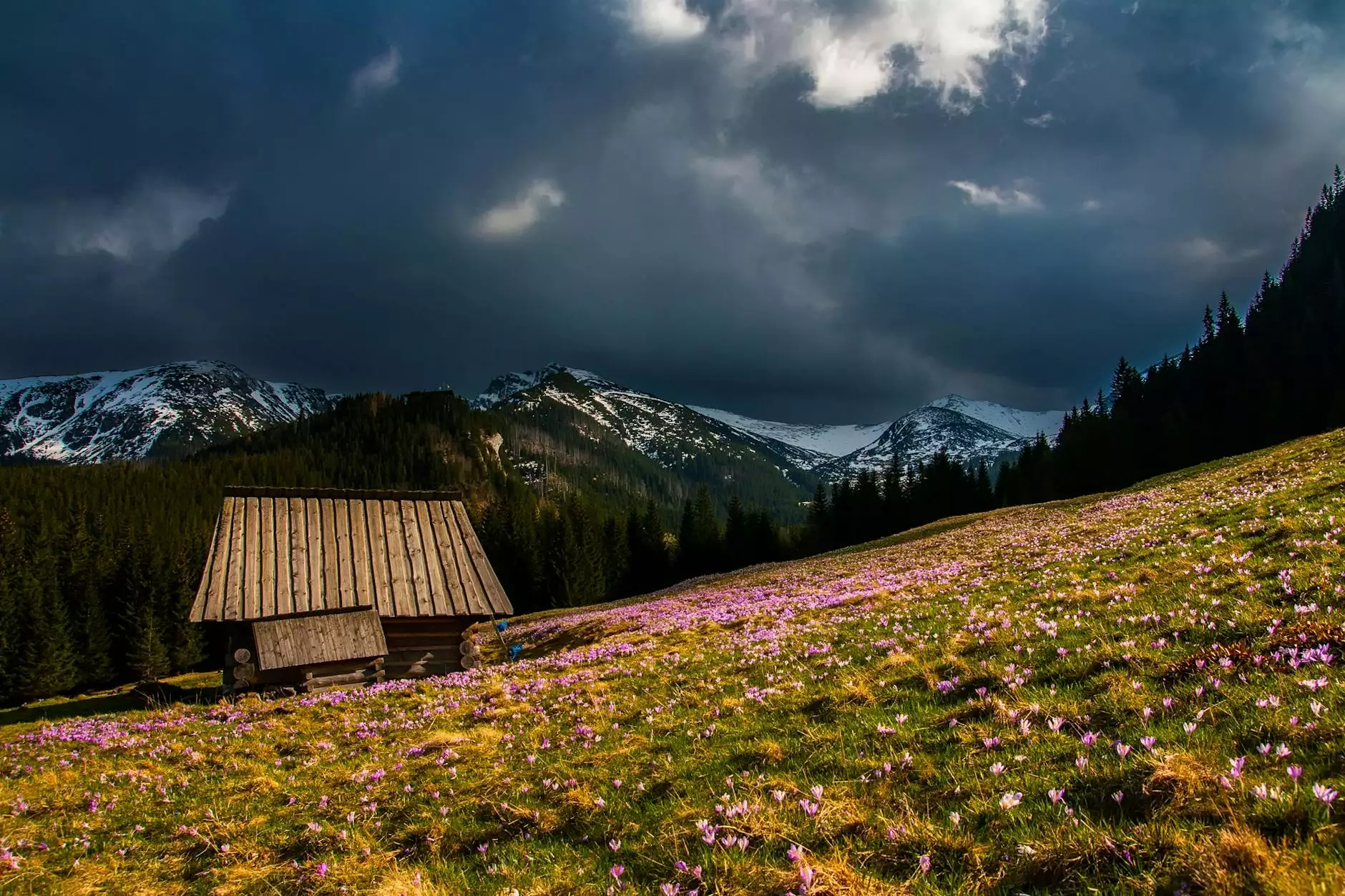 Experience the Essence of Tranquility
Welcome to Winkler Oaks, nestled in the heart of the breathtaking Legacy Mountain Life Getaway. We offer an unparalleled experience where nature's beauty intertwines with luxury accommodation, creating the perfect retreat for travelers seeking tranquility and relaxation.
About Winkler Oaks
At Winkler Oaks, we pride ourselves on providing an exceptional travel and tourism experience for our guests. Surrounded by stunning mountain vistas and immersed in lush greenery, our resort offers a unique opportunity to escape the hustle and bustle of everyday life.
Our accommodations are meticulously designed to merge seamlessly with the natural surroundings, providing a harmonious blend of comfort and serenity. Each room features breathtaking views, luxurious amenities, and a tranquil ambiance that will rejuvenate your mind, body, and soul.
Indulge in Luxurious Amenities
At Winkler Oaks, we believe in pampering our guests with the finest amenities. From plush bedding to soothing hot tubs, our goal is to exceed your expectations and ensure your stay is nothing short of extraordinary.
Unwind in our outdoor swimming pool, perfectly positioned to offer stunning panoramic views of the surrounding mountains. Refresh your senses as you take a dip or simply lounge by the poolside, enjoying the tranquility that surrounds you.
For those seeking adventure, explore the winding trails that meander through the property. Immerse yourself in nature's wonders as you embark on a hiking or biking expedition, discovering hidden gems and capturing unforgettable moments along the way.
Immerse Yourself in Nature's Splendor
Legacy Mountain Life Getaway is renowned for its natural beauty, and Winkler Oaks allows you to experience it firsthand. Witness the vibrant colors of the changing seasons, with golden hues in the fall and blooming wildflowers in the spring.
Take a leisurely stroll through our tranquil garden, where you can marvel at the diverse flora and fauna that call this oasis home. Listen to the soothing melodies of birds chirping as you enjoy a moment of pure serenity.
Local Attractions and Activities
While Winkler Oaks offers a serene retreat, there are also plenty of exciting activities nearby for those seeking a bit of adventure. Within a short distance, you'll find:
The breathtaking Legacy Mountain hiking trails
Opportunities for zip-lining and canopy tours
Fishing and boating adventures on crystal-clear lakes
Golf courses with stunning mountain views
Local wineries offering wine tasting experiences
After a day of exploring, return to Winkler Oaks and unwind on your private balcony as you watch the sun set behind the mountains. Indulge in a sumptuous dinner at our on-site restaurant, where locally sourced ingredients are transformed into culinary masterpieces.
Your Unforgettable Getaway Awaits
Whether you're seeking a romantic escape, a family adventure, or a peaceful retreat, Winkler Oaks at Legacy Mountain Life Getaway is the perfect destination. Immerse yourself in nature's splendor, indulge in luxurious amenities, and create cherished memories that will last a lifetime.
Book your stay at Winkler Oaks today and embark on an unforgettable journey of tranquility and rejuvenation.