Our Team at Legacy Mountain Life Getaway
Dec 7, 2018
About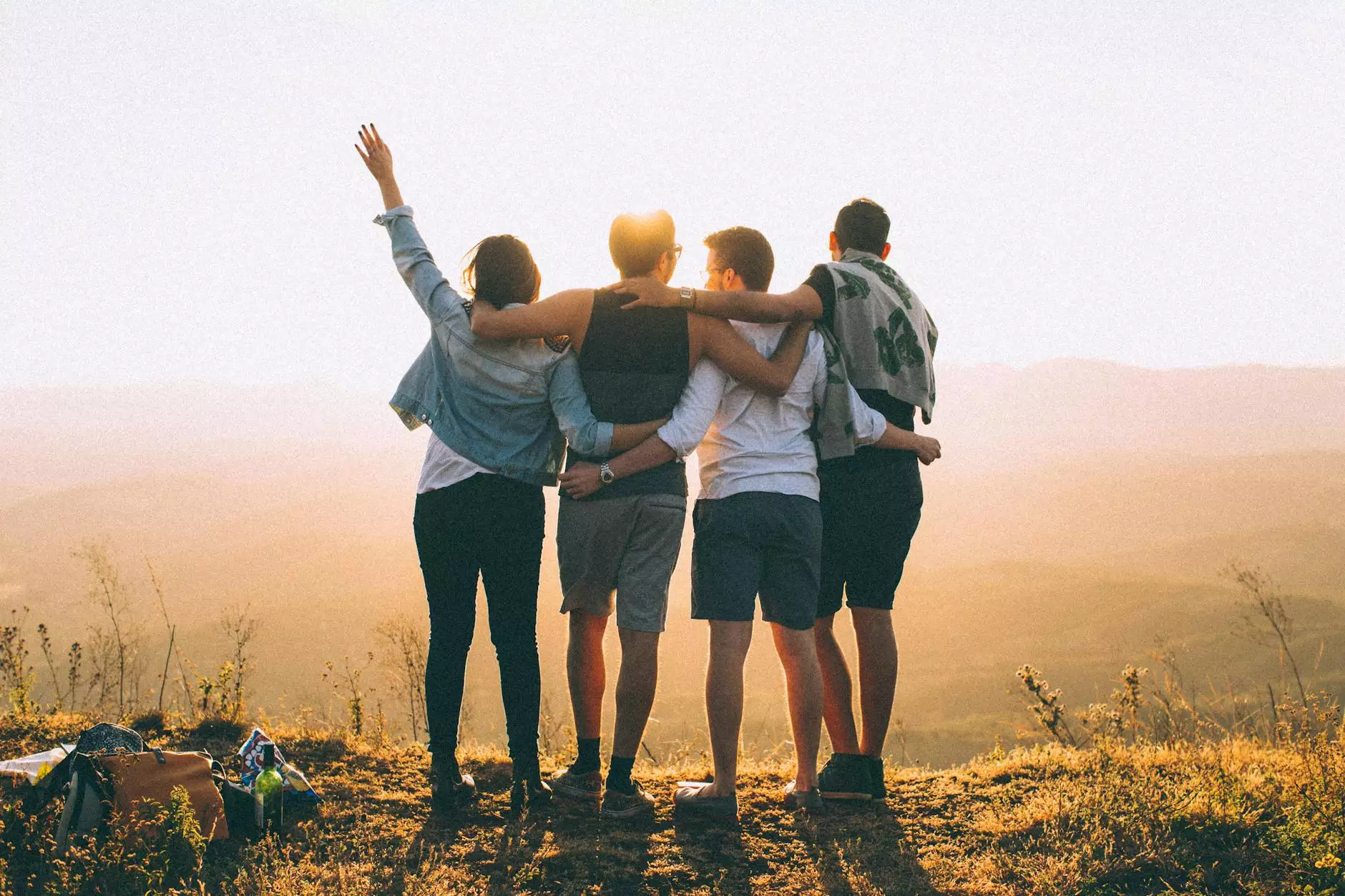 Welcome to our team page at Legacy Mountain Life Getaway, your ultimate destination for an unforgettable travel and tourism experience. We take pride in introducing you to our exceptional team of professionals who are passionate about creating cherished memories for our valued guests. With their unmatched expertise and dedication, they ensure your stay at Legacy Mountain Life Getaway is nothing short of extraordinary.
Meet Our Travel and Tourism Experts
At Legacy Mountain Life Getaway, we believe that our team is the backbone of our success. Let us introduce you to the talented individuals who work tirelessly to make your vacation dreams come true:
Jennifer Thompson - Founder and CEO
As the founder and CEO of Legacy Mountain Life Getaway, Jennifer Thompson brings years of experience in the travel and tourism industry. Her commitment to providing exceptional service and unforgettable experiences has shaped Legacy Mountain Life Getaway into the go-to destination for travelers seeking adventure and relaxation.
Michael Reynolds - Director of Hospitality
With over a decade of experience in the hospitality industry, Michael Reynolds ensures that every aspect of your stay at Legacy Mountain Life Getaway is seamless and enjoyable. His attention to detail and unwavering dedication to guest satisfaction has earned him a reputation for excellence among our valued visitors.
Susan Anderson - Marketing Manager
Susan Anderson spearheads the marketing efforts at Legacy Mountain Life Getaway, constantly exploring innovative strategies to promote our unique offerings. Her expertise in digital marketing and her passion for travel combine to ensure that our message reaches the right audience, inspiring them to embark on an unforgettable journey with us.
David Carter - Head of Adventure Activities
David Carter is the mastermind behind the thrilling adventure activities that Legacy Mountain Life Getaway is known for. With his deep knowledge of the local terrain and his passion for outdoor pursuits, David constantly strives to provide guests with exhilarating experiences that leave them with lasting memories.
Emily Roberts - Guest Relations Manager
Emily Roberts, as our dedicated Guest Relations Manager, understands the importance of personalized service. She goes above and beyond to ensure that each guest feels welcomed and valued throughout their stay. Her friendly and attentive nature has earned her praise and loyalty from countless guests.
Experience Excellence in Every Interaction
At Legacy Mountain Life Getaway, we prioritize offering our guests a level of service that exceeds their expectations. Our team is committed to making your visit a truly exceptional one, from the moment you arrive until the day you depart.
Whether you are seeking a serene retreat, a thrilling adventure, or a combination of both, our team will tailor your experience to match your desires. We understand that every guest is unique, and our personalized approach ensures that your vacation is exactly what you envision.
Legacy Mountain Life Getaway: Your Trusted Travel Partner
In the competitive world of travel and tourism, Legacy Mountain Life Getaway stands out as a trusted name. Our team's collective expertise, passion, and unwavering commitment to excellence contribute to making us the preferred choice for travelers, year after year.
When you choose Legacy Mountain Life Getaway for your vacation, you are not just selecting a destination; you are choosing a team dedicated to ensuring that your time with us is unforgettable. We invite you to embark on a journey filled with breathtaking views, exhilarating adventures, and warm hospitality.
Plan your visit to Legacy Mountain Life Getaway today and experience the magic our team creates every day. Let us be your guide to a remarkable travel experience you'll cherish forever.