Grassy Creek Development Breaks Ground
Mar 23, 2019
Properties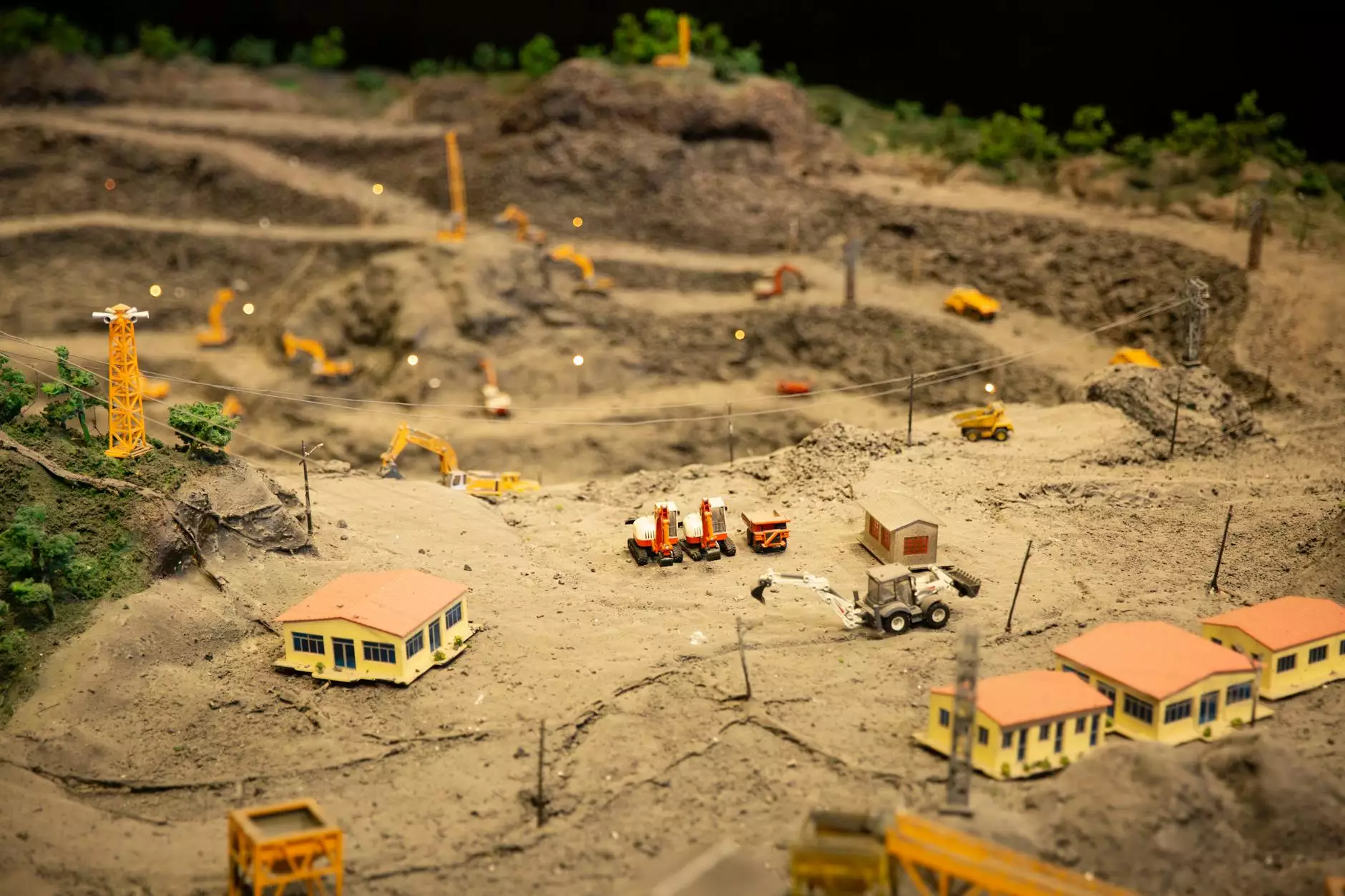 Welcome to the latest news from Legacy Mountain Life Getaway!
Legacy Mountain Life Getaway is thrilled to announce the groundbreaking of our highly anticipated project, the Grassy Creek Development. In this article, we will dive into the exciting details of this remarkable endeavor, showcasing the tremendous effort and dedication put forth by our team to create an unparalleled experience for travelers from all around the world.
Reimagining Travel and Tourism
At Legacy Mountain Life Getaway, we always strive to push the boundaries of excellence in the travel and tourism industry. With the Grassy Creek Development, we are taking it a step further by reimagining what it means to offer an unforgettable vacation experience.
The Grassy Creek Development is a visionary project carefully designed to harmonize luxury, nature, and modern comforts seamlessly. Situated in the picturesque mountains, this development will cater to both adventure seekers and relaxation enthusiasts, providing an unparalleled escape from the hustle and bustle of everyday life.
Amenities and Features
Our team has thoughtfully curated a collection of amenities and features that will exceed the expectations of even the most discerning travelers. From the moment you step foot in the Grassy Creek Development, you will be greeted by an array of world-class offerings that cater to your every need.
1. Luxury Accommodations
We understand that where you rest your head plays a vital role in shaping your overall vacation experience. That's why we have spared no expense in crafting luxurious accommodations that blend seamlessly with the natural beauty of the surrounding environment. Each unit boasts stunning views, premium furnishings, and state-of-the-art amenities to ensure your utmost comfort and relaxation.
2. Outdoor Adventure
If you're seeking an adrenaline rush, look no further. The Grassy Creek Development is an outdoor enthusiast's paradise. Explore miles of hiking trails, discover breathtaking waterfalls, or embark on thrilling mountain biking excursions. With nature as your playground, there are endless adventures awaiting you.
For those who prefer a more leisurely outdoor experience, enjoy a round of golf on our world-class course or indulge in a peaceful fishing expedition on the crystal-clear mountain streams. With a multitude of options, there's something for everyone to enjoy.
3. Spa and Wellness Retreat
We understand the importance of rejuvenation and wellness during your vacation. The Grassy Creek Development encompasses a state-of-the-art spa and wellness retreat where you can indulge in ultimate relaxation and pampering. Unwind with a soothing massage or immerse yourself in calming yoga sessions amidst stunning natural surroundings. Our dedicated team of wellness experts is here to ensure you leave feeling refreshed and reenergized.
4. Gourmet Dining
Food is an integral part of any memorable vacation experience. At the Grassy Creek Development, we take pride in offering a diverse range of gourmet dining options curated by renowned chefs. Indulge in culinary masterpieces crafted from locally sourced ingredients, showcasing the rich flavors of the region. From fine dining establishments to casual eateries, our diverse dining options will cater to all tastes and preferences.
Immerse Yourself in Unrivalled Natural Beauty
One of the standout features of the Grassy Creek Development is its breathtaking natural beauty. Nestled in the heart of the mountains, this development offers stunning views that will leave you in awe. Whether you're exploring the hiking trails, enjoying a round of golf, or simply relaxing on your private balcony, you'll be surrounded by nature's wonders at every turn.
Immerse yourself in the tranquility of the mountains as you breathe in crisp, fresh air and revel in the sights and sounds of the untouched wilderness. The Grassy Creek Development allows you to reconnect with nature and find solace in its beauty.
Book Your Unforgettable Escape Today
With construction currently underway, the Grassy Creek Development is set to redefine the travel and tourism industry. Legacy Mountain Life Getaway invites you to embark on a remarkable journey like no other. Be among the first to experience the epitome of luxury, adventure, and relaxation.
Visit our website today or contact us directly to learn more about the Grassy Creek Development and secure your spot for an unforgettable vacation experience. We can't wait to welcome you to our world of unparalleled beauty and serenity.