Property Manager - Franklin
Aug 1, 2019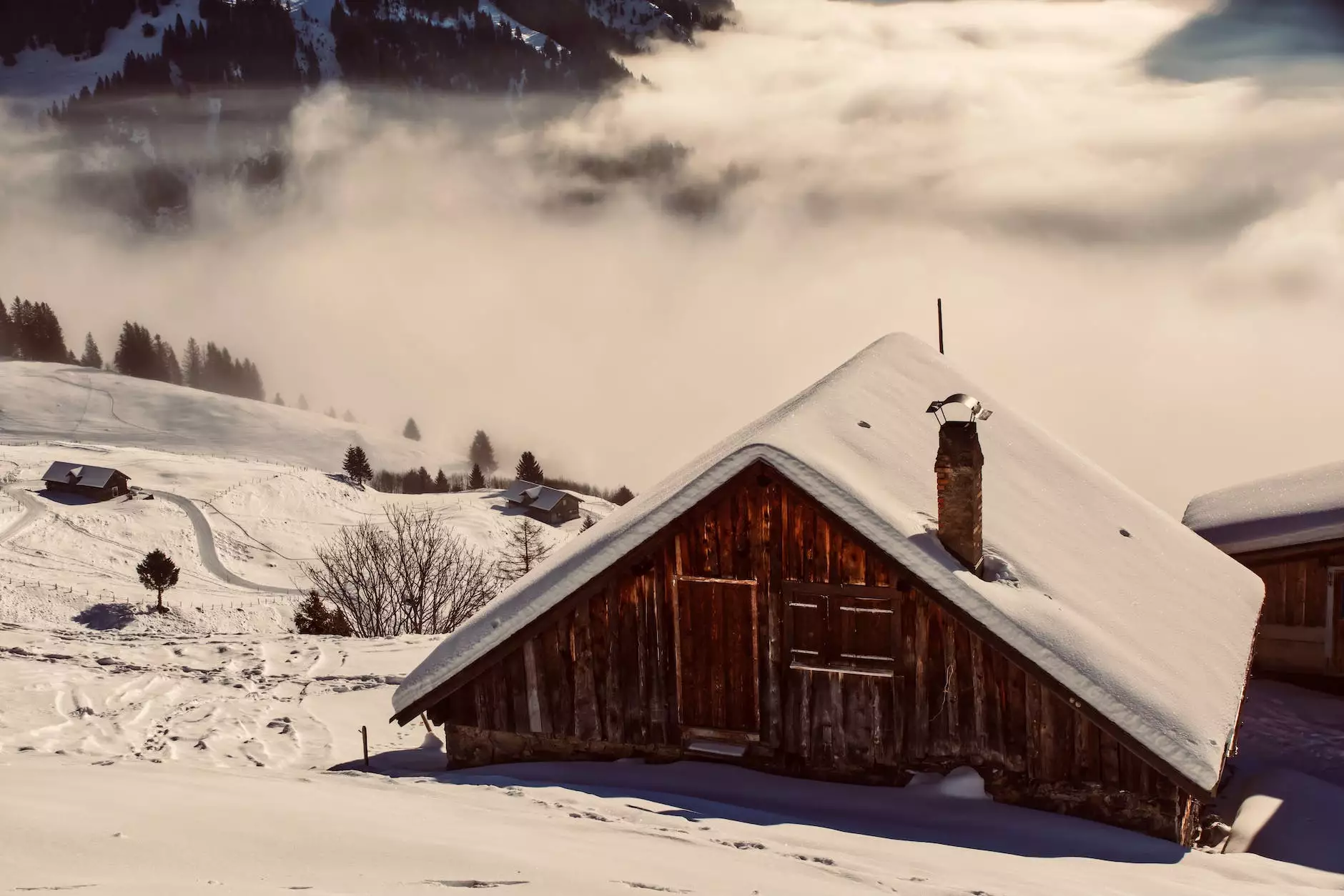 Introduction to Legacy Mountain Life Getaway
Welcome to Legacy Mountain Life Getaway, the leading name in travel and tourism experiences in Franklin. Whether you're a property owner looking for professional property management services or a traveler seeking a memorable stay in the heart of Franklin, we have you covered.
Our Property Management Services
At Legacy Mountain Life Getaway, we understand the importance of having a reliable property manager who can take care of your property with utmost care and efficiency. Our property management services are designed to provide you with peace of mind while maximizing the potential of your investment.
Our team of experienced property managers is dedicated to ensuring that your property is well-maintained, marketed effectively, and consistently delivers exceptional guest experiences. From handling bookings and reservations to coordinating maintenance and cleaning services, you can trust us to handle all aspects of managing your property.
Comprehensive Marketing Strategies
One of the key factors in the success of any vacation rental property is effective marketing. Our property management team at Legacy Mountain Life Getaway employs comprehensive marketing strategies to ensure maximum exposure for your property. We leverage various online platforms, social media channels, and industry partnerships to attract a wide range of travelers.
By optimizing your property's online presence, using search engine optimization techniques, and showcasing your property's unique features, we help you stand out from the competition and increase your booking rates.
Growth and Revenue Maximization
Our dedicated property managers are experts in revenue management and pricing strategies. We conduct thorough market analyses to determine the optimal rental rates for your property, ensuring that your investment generates maximum returns while remaining competitive in the market.
We also continuously monitor and adjust pricing based on market trends, seasonal demand, and special events to keep your property consistently booked and revenue-maximized throughout the year.
Exceptional Guest Experiences
At Legacy Mountain Life Getaway, we prioritize providing exceptional guest experiences. Our property managers are not only available to handle guest inquiries and ensure smooth check-ins but also go the extra mile to create a welcoming atmosphere and personalized touch.
From providing detailed local recommendations and insider tips to promptly addressing any guest concerns or issues, our dedicated team ensures that every guest enjoys a memorable stay, resulting in positive reviews and repeat bookings.
Why Choose Legacy Mountain Life Getaway?
Choosing the right property manager is crucial for the success of your vacation rental property in Franklin. Here are a few reasons why Legacy Mountain Life Getaway stands out:
Experience and Expertise
With years of experience in the industry, our property management team brings in-depth knowledge and expertise to every property under our care. We understand the local market, industry trends, and guest preferences, allowing us to optimize your property's performance.
Transparent Communication
We believe in open and transparent communication with our clients. From regular updates on bookings and revenues to prompt response times for any queries or concerns, we keep you informed every step of the way, ensuring peace of mind and a strong partnership.
Customized Solutions
Every property is unique, and we tailor our property management approach to your specific needs. Our comprehensive services can be customized to match your property's size, location, and target market, ensuring optimal results and guest satisfaction.
Get in Touch with Our Property Manager - Franklin
If you're searching for a reliable property manager in Franklin, look no further than Legacy Mountain Life Getaway. Let us handle the day-to-day operations of your property, while you enjoy the benefits of a hassle-free experience and increased revenue.
Contact our property manager today to learn more about our services and how we can help you make the most of your investment.
Conclusion
Legacy Mountain Life Getaway is your trusted partner for property management in Franklin. With our comprehensive marketing strategies, revenue maximization techniques, and dedication to exceptional guest experiences, we ensure that your property stands out in the competitive travel and tourism industry.
Ready to elevate your property's performance? Contact our property manager today and let us exceed your expectations.