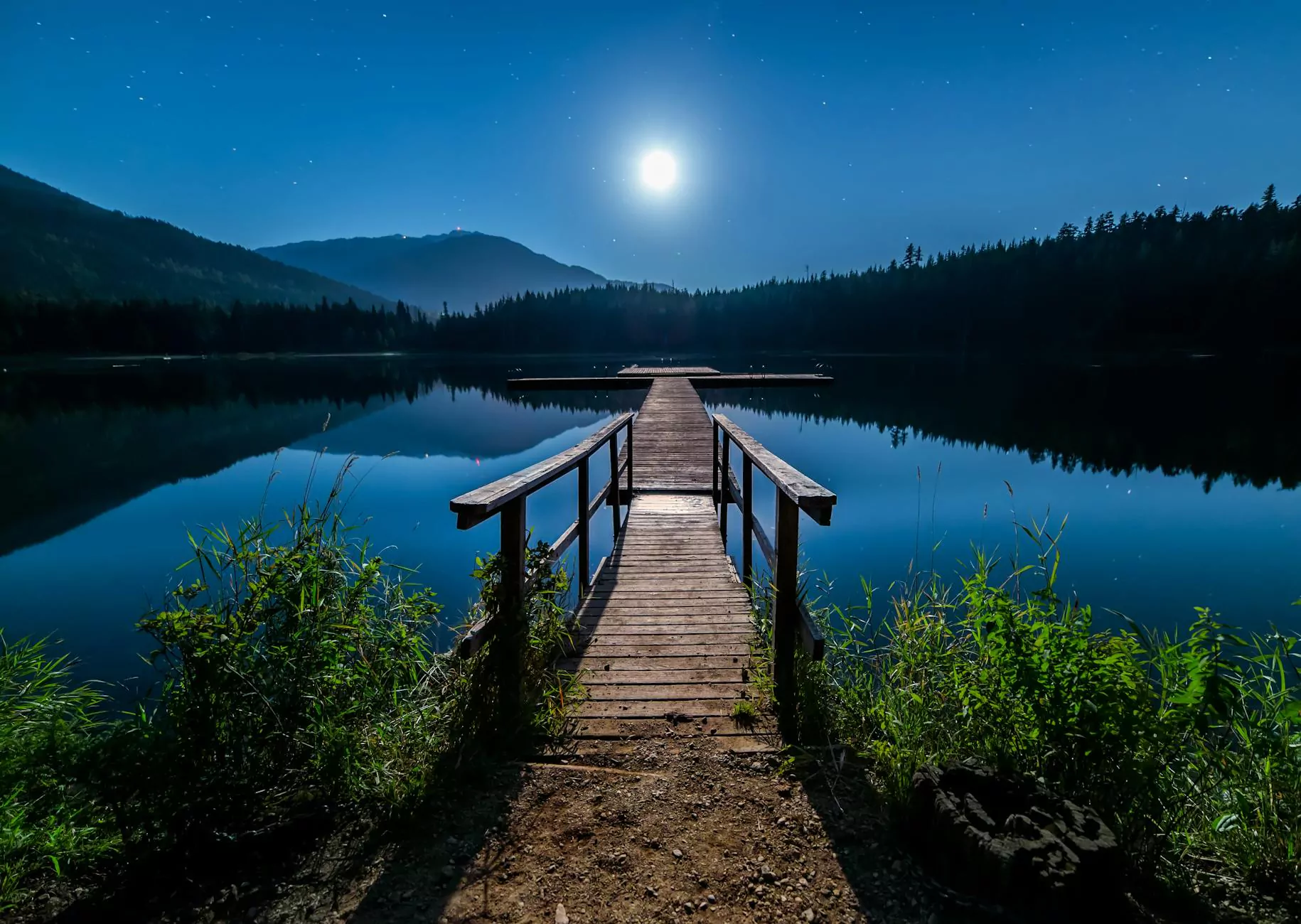 Experience the Unparalleled Beauty of the Smoky Mountains
Welcome to Legacy Mountain Life Getaway, your gateway to the stunning Smoky Mountains. Nestled amidst nature's finest offering, our travel and tourism destination promises an unforgettable experience like no other. The Smoky Mountains have long been revered for their awe-inspiring landscapes, diverse wildlife, and rich cultural heritage. Embark on an extraordinary adventure and let the captivating beauty of the Smokies leave you in awe.
Discover Nature's Masterpiece
Stretching across Tennessee and North Carolina, the Smoky Mountains boast an enchanting allure that attracts travelers from around the world. Immerse yourself in the majestic beauty of ancient forests, cascading waterfalls, and panoramic vistas. Whether you're an outdoor enthusiast, nature lover, or simply seeking solace, the Smokies offer an abundance of opportunities for exploration and rejuvenation.
Outdoor Activities for Every Adventurer
The Smoky Mountains cater to a wide range of outdoor activities, ensuring there's something for everyone. Lace up your hiking boots and venture along the numerous trails that wind through the mountains, providing breathtaking views at every turn. Experience the rush of adrenaline as you go whitewater rafting along the thrilling rivers or challenge yourself with rock climbing on the towering cliffs. For a more leisurely adventure, embark on a scenic drive, capturing the essence of the Smokies through your windshield.
Unmatched Wildlife and Biodiversity
Explore the Smokies and marvel at the incredible diversity of wildlife thriving within this ecological hotspot. Encounter the mesmerizing dance of fireflies, witness black bears roaming freely, and revel in the melodic chirping of migratory birds. The Smoky Mountains provide a haven for flora and fauna, allowing you to experience nature's magnificence up close and personal.
Immerse Yourself in Rich Appalachian Culture
The Smoky Mountains carry a deep-rooted Appalachian heritage that is cherished and celebrated. Delve into the unique culture through engaging experiences such as bluegrass music festivals, traditional folk art galleries, and culinary delights that champion local ingredients. Immerse yourself in the warmth and hospitality of the residents, who will share captivating stories and ensure your stay in the Smokies is an unforgettable one.
Legacy Mountain Life Getaway - Your Perfect Retreat
At Legacy Mountain Life Getaway, we pride ourselves on curating unparalleled experiences that showcase the true essence of the Smoky Mountains. Our luxurious accommodations, nestled amidst captivating landscapes, provide a perfect blend of comfort and nature's embrace. Wake up to breathtaking sunrises, indulge in a relaxing soak in your private hot tub, and savor the tranquility that surrounds you.
The Ultimate Getaway Experience
Unwind and rejuvenate your senses as you explore our premium amenities. Immerse yourself in the crystal-clear waters of our swimming pools, indulge in mouthwatering cuisines at our world-class restaurants, and let our dedicated staff cater to your every need. Whether you seek adventure, serenity, or a romantic escape, Legacy Mountain Life Getaway offers a haven tailored to your desires.
Embark on Your Smoky Mountains Adventure
Plan your trip to the Smoky Mountains with Legacy Mountain Life Getaway and create memories that will last a lifetime. Our team of experienced professionals are here to assist you in curating the perfect itinerary, ensuring you make the most of your exploration. Come, experience the magic of the Smokies, where nature's spectacle meets the comforts of refined hospitality.
Book Your Smoky Mountains Getaway Today
Uncover the unparalleled beauty of the Smoky Mountains with Legacy Mountain Life Getaway. Start planning your dream escape by booking your stay today. Let us be your guide to an extraordinary adventure rooted in nature's splendor and Appalachian charm. Discover the ultimate travel and tourism destination that promises an experience beyond compare.