Laurel Villas Condominiums - Knoxville
Dec 4, 2017
Properties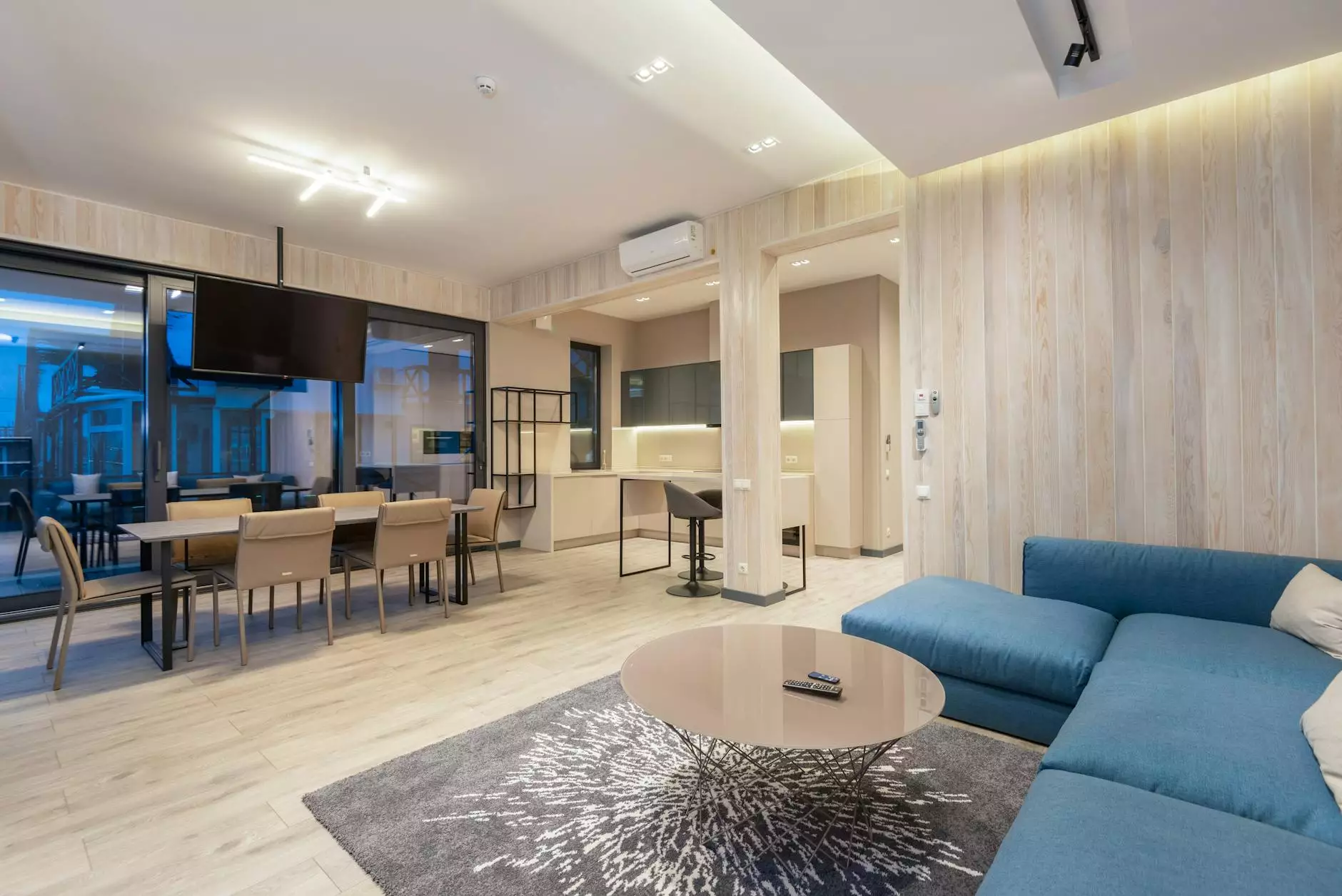 Experience Unparalleled Luxury at Laurel Villas Condominiums
Welcome to Legacy Mountain Life Getaway, where your dream vacation awaits in the heart of Knoxville, Tennessee. Nestled in the picturesque and serene surroundings of the Great Smoky Mountains, Laurel Villas Condominiums offer an unforgettable experience of luxury and comfort. With our dedication to providing top-notch amenities and exceptional service, we strive to create lasting memories for each and every guest.
Your Home Away from Home
At Laurel Villas Condominiums, we understand the importance of feeling at home while on vacation. Our spacious and elegantly appointed condos provide the perfect retreat after a day of exploring the scenic wonders of Knoxville. Each unit is thoughtfully designed with your comfort in mind, offering modern conveniences and stunning mountain views from every window.
Luxury Accommodations
Our condos feature state-of-the-art amenities, including fully equipped kitchens, cozy fireplaces, and private balconies to soak in the breathtaking sunset over the mountains. From the moment you step through our doors, you will be greeted by a warm and inviting atmosphere that exudes comfort and style.
Explore the Local Attractions
Knoxville is a haven for outdoor enthusiasts, history buffs, and adventure seekers alike. Located just minutes away from Laurel Villas Condominiums, you'll have easy access to a wealth of attractions and activities. Take a scenic hike in the Great Smoky Mountains National Park, explore the vibrant downtown area, or indulge in local cuisine at one of the many acclaimed restaurants.
Great Smoky Mountains National Park
Immerse yourself in the natural beauty of the Great Smoky Mountains National Park, renowned for its diverse flora and fauna. Hike through miles of picturesque trails, witness cascading waterfalls, and marvel at the stunning panoramic views from elevated viewpoints.
Downtown Knoxville
Venture into downtown Knoxville and discover a vibrant mix of art galleries, boutiques, and lively entertainment options. Explore historic landmarks, visit the Museum of East Tennessee History, or catch a live performance at the Tennessee Theatre.
Gourmet Dining
Treat your taste buds to a culinary journey in Knoxville. From farm-to-table eateries to award-winning fine dining establishments, the city offers a wide range of gastronomic delights to satisfy even the most discerning palate.
Unwind and Rejuvenate
After a day of adventure, pamper yourself at our on-site spa and wellness center. Indulge in a therapeutic massage, soak in the hot tub, or take a refreshing dip in the sparkling swimming pool. Our dedicated staff is here to ensure your relaxation and rejuvenation.
Create Timeless Memories at Laurel Villas Condominiums
Legacy Mountain Life Getaway strives to provide a memorable and extraordinary experience for our guests. Escape the hustle and bustle of daily life and immerse yourself in the natural splendor of Knoxville. With our commitment to excellence and unmatched hospitality, we invite you to make Laurel Villas Condominiums your home away from home.
Book Your Stay Today
Plan your dream vacation at Laurel Villas Condominiums and embark on a journey of relaxation, adventure, and unparalleled luxury. Contact us now to secure your reservation and let us create an unforgettable experience in the heart of Knoxville.
Contact Information
Legacy Mountain Life Getaway
Address: 123 Mountain View Road, Knoxville, TN 12345
Phone: 555-123-4567
Email: [email protected]