Welcome to 733 Shetland Dr. (PET FRIENDLY!) - Legacy Mountain Life Getaway
Aug 20, 2019
Properties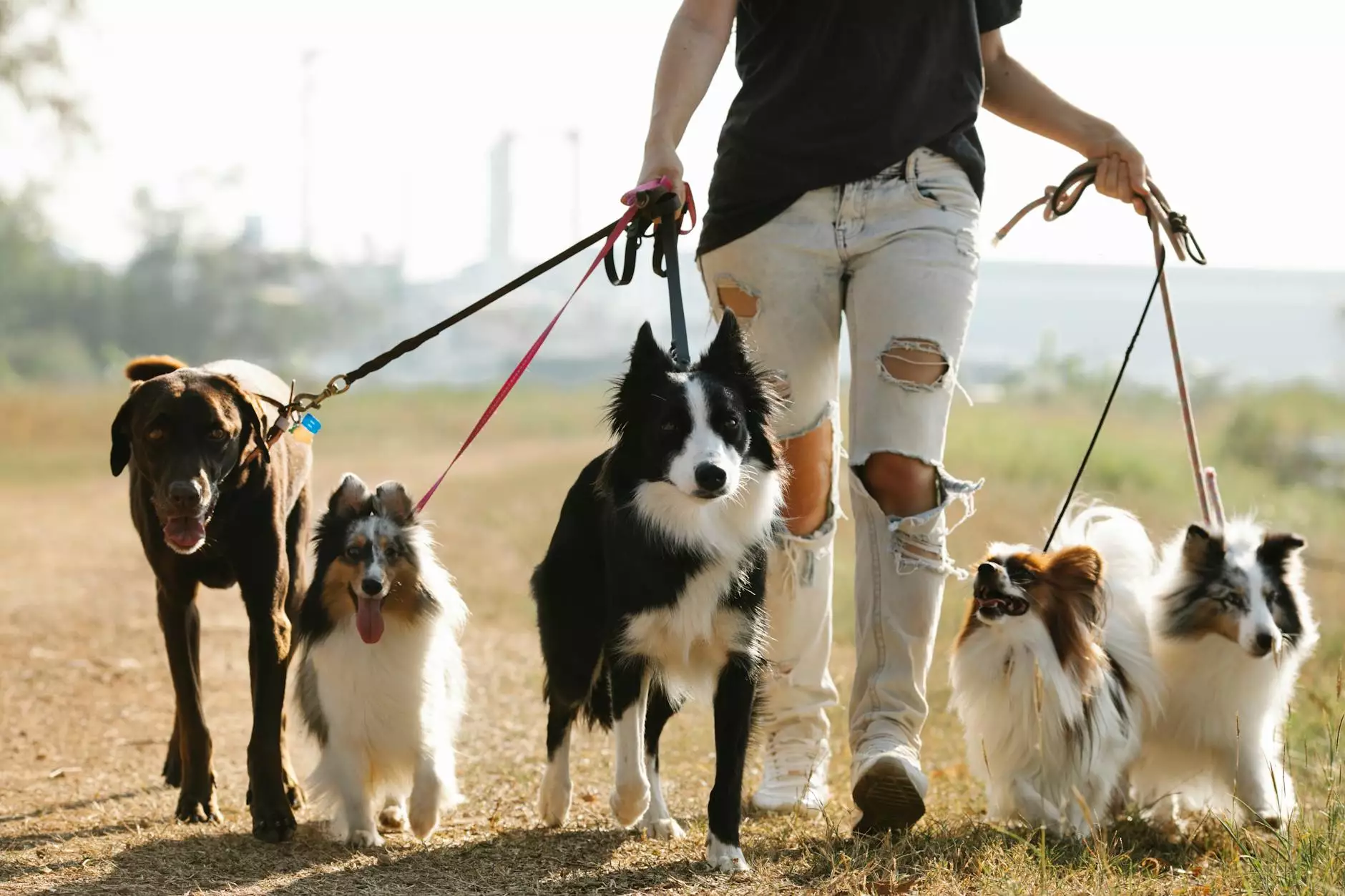 Experience Unmatched Luxury and Tranquility at 733 Shetland Dr.
If you are seeking the perfect getaway amidst the breathtaking beauty of the Great Smoky Mountains, look no further. Legacy Mountain Life Getaway proudly presents 733 Shetland Dr., a pet-friendly vacation rental property that offers the ultimate combination of luxury, comfort, and natural splendor. With its unparalleled views, exceptional amenities, and convenient location, this exquisite rental is designed to provide an unforgettable experience for you and your furry friend.
Your Gateway to Serenity
Prepare to be captivated by the sheer beauty that surrounds 733 Shetland Dr. Nestled amidst rolling mountains, lush forests, and clear blue skies, this stunning property immerses you in nature's embrace from the moment you arrive. Whether you are seeking a peaceful retreat or an adventurous escape, this is the perfect destination to fulfill all your desires.
Unparalleled Views
Discover a world of awe-inspiring vistas as you step onto the spacious deck of 733 Shetland Dr. Overlooking the majestic Great Smoky Mountains National Park, you will be spellbound by the panoramic beauty that unfolds before your eyes. Breathe in the pure mountain air, soak up the golden hues of sunrise or sunset, and let the tranquility wash over you. The views from this property are truly unrivaled, offering an experience that will leave you in awe.
Pet-Friendly Accommodations
At Legacy Mountain Life Getaway, we understand just how important it is to include your beloved furry companion in your vacation plans. That's why 733 Shetland Dr. welcomes pets, ensuring that no family member gets left behind. Whether you have a playful pup or a cuddly cat, bring them along to revel in the mountain charm and create unforgettable memories together.
Amenities Designed for Luxury and Comfort
We believe in providing our guests with nothing but the best, which is why 733 Shetland Dr. boasts a range of exceptional amenities that will exceed your expectations. From the moment you enter the door, you will be greeted by an ambiance of elegance and sophistication.
Spacious and Stylish Interiors
The interiors of 733 Shetland Dr. have been meticulously designed to offer a harmonious blend of modern comfort and rustic charm. The open-concept living space provides ample room for relaxation, featuring plush furniture, tasteful decor, and large windows that frame the stunning mountain backdrop. Whether you are curling up by the fireplace, indulging in a home-cooked meal, or enjoying a cozy movie night, this space offers the perfect setting for quality time together.
Gourmet Kitchen and Dining
For those who love to cook or simply appreciate the pleasure of a delicious meal, the fully equipped gourmet kitchen at 733 Shetland Dr. is a dream come true. From sleek appliances and ample counter space to high-quality cookware and utensils, every culinary need is met with style and convenience. Share laughter and delicious food around the dining table, savoring every bite while relishing the breathtaking views from the windows.
Indulgent Master Suites
After a day of adventure or relaxation, retreat to the comfort of the luxurious master suites at 733 Shetland Dr. Each suite is designed to be a haven of tranquility, featuring premium bedding, cozy furnishings, and private access to the deck. Drift off to sleep to the sounds of nature and wake up refreshed, ready to embark on another memorable day in the mountains.
Outdoor Paradise
Step outside onto the expansive deck and immerse yourself in the serenity of the Great Smoky Mountains. Whether you prefer soaking in the hot tub while gazing at the starlit sky, grilling up a feast for your loved ones, or simply lounging with a cup of coffee and a good book, this outdoor oasis offers endless possibilities for relaxation and rejuvenation.
Explore and Discover
While the luxury and comfort of 733 Shetland Dr. might make it tempting to stay indoors, the beauty and adventure of the surrounding area beckon you to explore. From thrilling outdoor activities to captivating attractions, there is something to suit every taste and interest.
Outdoor Adventures
The Great Smoky Mountains National Park is a treasure trove of natural wonders, offering countless opportunities for hiking, biking, fishing, and wildlife spotting. Immerse yourself in the pristine beauty of cascading waterfalls, ancient forests, and stunning vistas as you create unforgettable memories in the great outdoors.
Nearby Attractions
Located just a short drive from 733 Shetland Dr., you'll find an array of attractions that showcase the charm and culture of the Great Smoky Mountains region. Explore the quaint shops and restaurants of downtown Gatlinburg, experience the thrill of Dollywood, or immerse yourself in the rich history of Pigeon Forge. No matter your interests, there is something for everyone to enjoy.
Book Your Dream Getaway
Are you ready to embark on an extraordinary vacation experience? Don't wait another moment to book your stay at 733 Shetland Dr. (PET FRIENDLY!). Legacy Mountain Life Getaway is dedicated to ensuring that your time here is nothing short of perfect. Allow us to create lasting memories for you and your furry friend among the majestic beauty of the Great Smoky Mountains. Contact us now to reserve your spot and prepare for an unforgettable adventure.